Environments designed with students in mind.
Everyone is welcomed. Anything is possible.
NorthPark Students is committed to creating fun, upbeat environments for 7th-through 12th-graders in large-group services and Life Groups where they find community with friends their own age.

We gather weekly at NorthPark for this purpose . . . to know the love of Jesus and experience the relevance of faith in daily life.

Our vision is to reach students with the Gospel by creating an irresistibly fun environment with meaningful relationships between students and leaders who are actively living out their faith.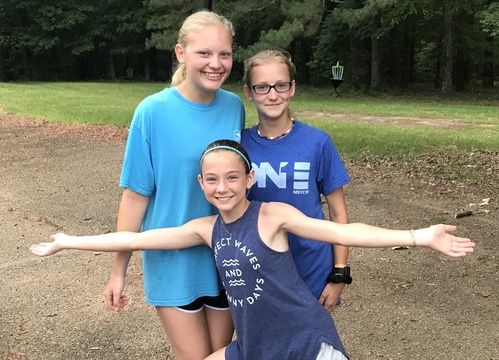 No one has more potential to influence a student than a parent. We partner with parents for connection in our community of faith here at NorthPark, and we inspire parents to be more intentional in their homes.
Everyone is welcome and anything is possible. We believe that every student was created on purpose for a purpose. We are for every 7th through 12th grade student.
We seek opportunities to Love God, Love People, and Live it Out. (Matthew 22: 37; 28: 19-20)
Our big win is when a teenager takes a step toward owning their faith!!!
Sunday School
9:30 am-10:30 am
We meet for Biblical teaching and growing in our walk with Christ with separate classes for Middle and High School students.
Wednesday Night is the Best Night of the Week. We meet every Wednesday night for games, worship, teaching, and Middle and High School life groups.
NorthPark Students meet upstairs in the Student Space on the South Side of NorthPark Church.
Wednesday Night at NorthPark is the Best Night of the Week
because it's when we connect with our friends, learn something new, and have lots of fun!

Our environment is designed for students curious about faith and eager to discover how a relationship
with Jesus could change their lives, their schools, and our city. We have a seat saved for you, and we would love
to have you check it out! We don't believe church should be boring, and we try to prove that each week.

Our time together includes both large group and life groups with worship, practical teaching, and guided group discussion.
Our life groups are led by adults committed to equipping students to develop a faith of their own.
This is how we experience life change,build community, and create the best night of the week.
Each week during the school year, small groups of 7th- through 12th-grade students meet after Wednesday service.
These groups are environments where students can openly discuss the issues they are facing with other teens in their own
grade and same gender led by adults committed to equipping students to develop a faith of their own. Our goals for these
small groups are to create a place where relationships can be established and deepened and where God's truth can be proclaimed.