We're Meeting
Wherever You Are
For several weeks, all of our ministry gatherings have been exclusively online. Watch as Pastor Ben describes our latest thinking on when we will resume gathering at the church facility.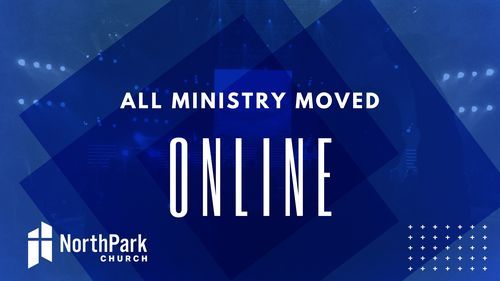 All Ministry Meetings Moved Online
In accordance with current medical advice and government guidelines, all Ministry Meetings at NorthPark Church have been postponed or moved online through April 11. Sunday Worship will be Livestreamed here and on our Facebook page. Select Sunday School Classes will be available via Zoom Video Conferencing.
Welcome to
northpark church
"We are a church that is FOR MERIDIAN. Our deep-seated conviction is that God is for our city. Which means God is for your family . . . your marriage . . . your children . . . you.

NorthPark is a diverse community of ordinary people who follow an extraordinary God who transforms our lives. No matter where you are on your journey of faith, you belong here. Whether you come cautious or excited, doubting or believing, or asking questions and seeking answers, you are welcome here. We hope to see you Sunday."
Subscribe to Weekly Newsletter
he's still got the whole world
in his hands
Let us not forget He is sovereign! It's ok to lament, we need to pray until the peace comes, Let us remember, this time we are living in didn't catch Him by surprise. He's Still Got The Whole World In His Hands!
Sunday School - 9:30 am
Worship Gathering - 10:45 am


Sunday School - 9:30 am
Preschool & King's Kids - 10:45 am


Sunday School - 9:30 am
Worship Gathering - 10:45 am


We would love to hear from you.